Coffee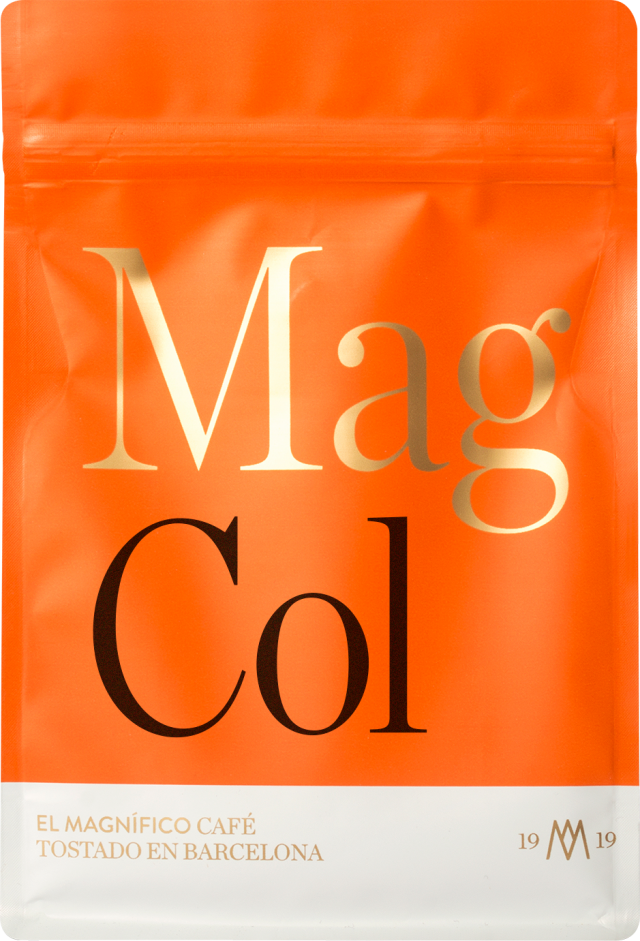 El Jardín
More info
Cupping notes
Sweet, chocolate and fruity.
Smooth body. Subtle acidity.
La finca (The Farm)
Henry Alberto Murillo has lived his whole life surrounded by coffee. Despite working in the coffee world since he was a small child, it wasn't until he reached the age of 31 that he began to produce his own coffee, on the El Guamo farm. Residing on the farm with his wife and his children, Henry's central focus is to improve their lives by the strategic sale of good quality coffee.
Process
After the cherries are harvested, they are taken to the wet mill where they go through a pulper to remove most of their layer of skin and pulp. The coffee is put in tanks of clean water and remain there for 48 hours of fermentation, where any remaining mucilage is eliminated.
Following this, the grains are washed to remove any remaining residue and are placed in drying patios.
Origin
From 1850 on, coffee cultivation began to expand from Santander to other regions, particularly Antioquia. Between 1874 and 1900 this movement gained ground, receiving a key boost in 1893 with the inauguration of the Antioquia Railroad. This offered efficient transport facilities to the new coffee growers. From 1875 to 1925 Antioquia grew to become the largest producer for exportation. Towards the end of the 1920s, coffee production had grown to represent almost 75% of the country's total exports. In 1890, Colombia registered export of approximately 300,000 bags a year and by the early 1930s it had grown to more than 3 million. These days, Colombia's coffee exports reach 12 million bags a year.
Today, Antioquia organises the New Generation Coffee Camp, held in an extensive park on the outskirts of Medellín, Antioquia's regional capital. This camp brings together young coffee growers (aged 20-30), providing them with the opportunity to improve the quality of their coffees by learning about the methods of production, fermentation and taste. It also endeavours to build community, by giving them a chance to socialise with other more seasoned coffee producers.
The young farmers learn about how to promote their farms by building brand identity and using social media. They study and gain a deeper understanding of the coffee journey after it leaves the farm, exploring the work of exporters, importers, roasters, and more. Hands-on, practical lessons in barista skills are also a feature of the camp.
13 € – 52 €
Free shipping from 40€ purchase