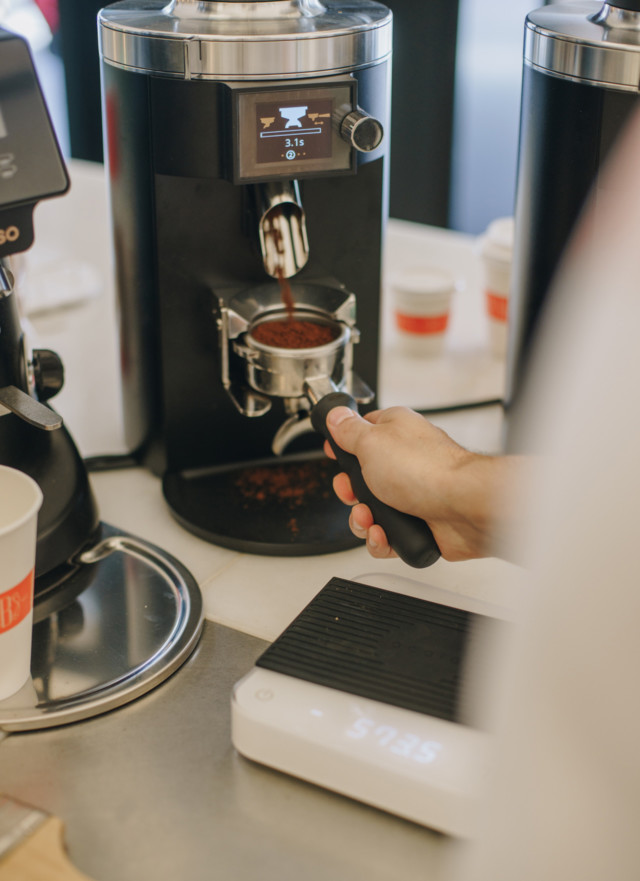 Barista One (Barista Hustle)
Intensive course
Barista Hustle is an online coffee training platform founded by two-time World Barista Champion Matt Perger. It offers a wide variety of courses that include espresso, latte art, filter extractions, quality control protocols, water chemistry and "terroir". During the last few years, they have been pioneers in research within the field of coffee.
Cafés El Magnífico was chosen to be the official Barista Hustle trainer in Barcelona, offering the opportunity to take courses officially certified by Barista Hustle.
In the following link you can find more information about the program: https://es.baristahustle.com/encontrar-un-entrenador/
Barista One is a 20-hour course aimed both at baristas who want to consolidate their knowledge and perfect their protocols for preparing espressobased drinks, and people who ish to acquire the necessary knowledge to start working as a Barista.
The working groups will be small (maximum 3 people) and the organization of the courses is on demand. After registering for the course, access will be given to the theoretical training platform and the date of the practical session will be arranged.
The course includes:
1. Access to online theoretical content on the Barista
Hustle platform + multiple choice exam
2. Theoretical session / face-to-face practice (4
hours)
2.3. Practical face-to-face exam
4. Official Barista Hustle Certification
Contents covered on the course:
1. The working tools of a Barista
2. Espresso machine beverage preparation
technique
3. The espresso recipe: how to follow and adjust
4. Steaming the milk
5. Latte art
Location
Where is it held?  What days of the week is it on? What are the hours?
Don't worry, all of this detail will be sent to you after making the payment to reserve your place. The description here serves to provide information on the course content.

What to do before making the payment?

To discuss date and time or any other questions you might have go old-school and pick up the phone to talk through any queries: 93.319.60.81
225 €
Out of stock
Free shipping from 40€ purchase