Brasil – 02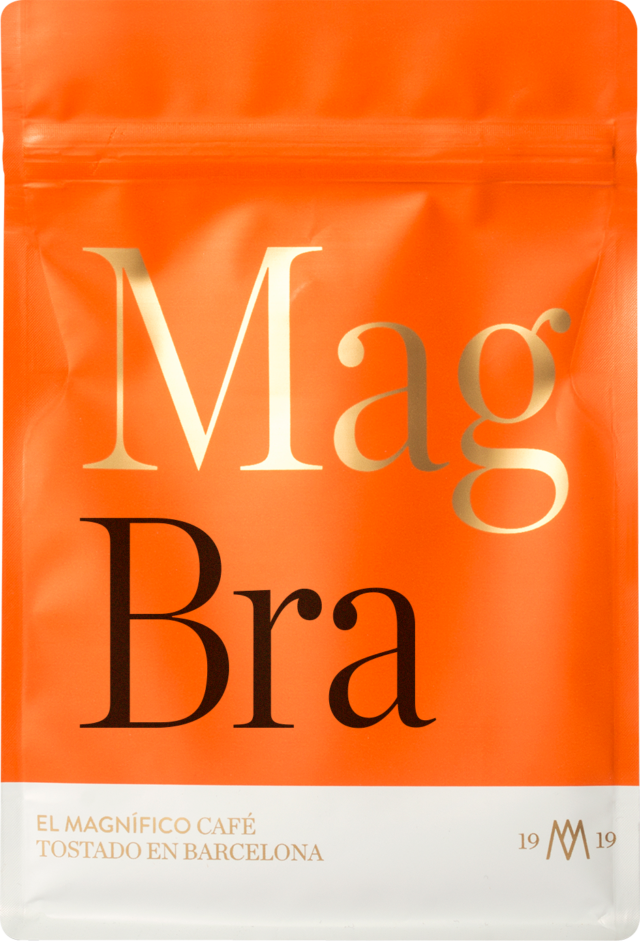 Sitio Curiango
More info
Cupping notes
Nuts, cocoa and molasses.
Full mouth body. Subtle acidity.
Flor del Café Association
Association An association formed by a group of young people with a current and constant concern: to tell a new story through innovation in coffee production.
Flor de Café's headquarters are located in Nepomuceno (Sul de Minas), and its network extends to Barcelona. The association has more than twenty collaborators around the world, committed to supporting a project of human, cultural and environmental development around the direct trade of coffee.
The association works with small and medium-sized coffee growers, with this particular batch produced by Antônio Menezes, owner of the Sitio Curiango farm in Nepomuceno, a 40-hectare estate that mainly produces coffee
Precess
The cherries are handpicked and then laid out to dry on cement patios or suspended, and then sorted according to quality. After drying, the separated batches are stored in resting cases in the farm's own warehouses.
Origen
The state of Minas Gerais is the largest coffee growing area in Brazil. Accounting for almost 50% of the country's production, it is one of the main sources of specialty coffee. The coffee growing area is a staggering 1,006,800 hectares, of which 69,500 represent the Mantiqueira de Minas region. It has 7,800 producers, the majority (89%) smallholders.
The region of Mantiqueira de Mina is located on the mining face of the Sierra de la Mantiqueira, in the southern part of the state of Minas Gerais and is now recognized as one of the most highly regarded coffee regions in Brazil. In 2011 it was recognized as a Geographical Indication (GI) in the Indication of Origin (IP) modality, for its secular tradition and worldwide reputation for the production of specialty coffees with a highly refined sensory profile. These are rare and surprising blended coffees, reflecting the unique terroir and local know-how that continually strives for excellence.
Mountain coffee cultivation in Brazil is a crop of great importance in the country, generating benefits in regions with few agricultural options due to the challenges around mechanisation. Predominantly grown on small estates averaging 10 hectares, it plays a vital social role, employing many people in the growing and harvesting processes.
9 € – 36 €
Free shipping from 40€ purchase