Coffee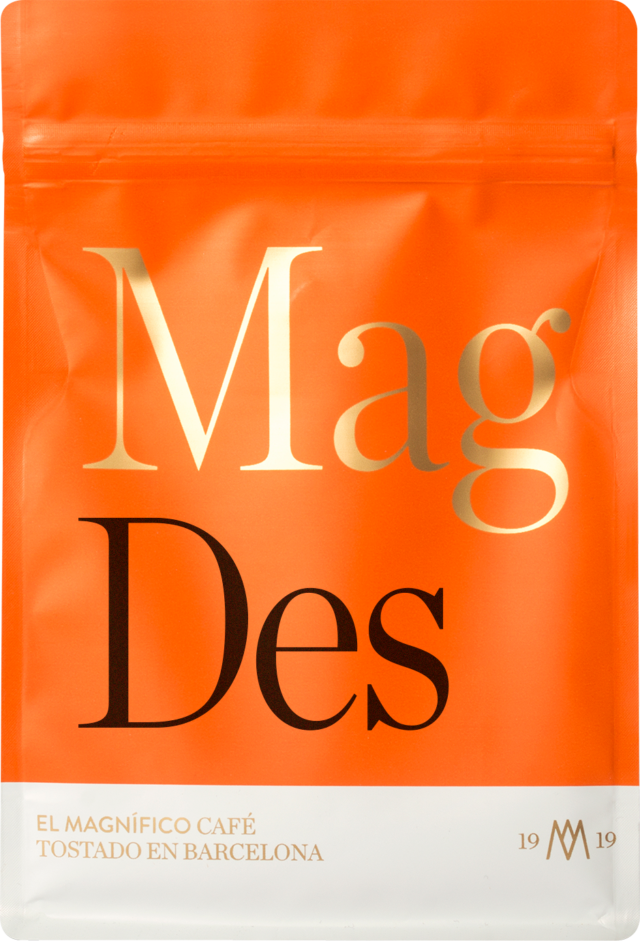 Descafeinado Perú

Peru ranks eighth in the list of coffee-producing countries in the world and exports almost 90% of its production. The vast majority of their coffees are produced by small certified organic producers.

Grown in the province of Cajamarca, and more specifically in the town of Jaén, this coffee is a mixture of different varietals grown at 1,200 metres above sea level.
More info
Cupping notes
Process
This coffee is decaffeinated using the EA (Ethyl Acetate) process, which consists of several stages. Coffee beans intended for decaffeination first undergo an initial pre-treatment with steam and/or water. This increases the moisture and swells the bean, opening the pores and making it easier for caffeine to be extracted.
Next, the bean goes through an EA wash, a selective action that effectively dissolves the caffeine. A separation operation then recovers the extracting agent, obtaining crude caffeine. Finally, a post-treatment with water and/or steam is carried out to dry the grain again until it reaches 11% humidity
Origin
Peru is the eighth largest coffee producer in the world. It has many farms between 1,600 and 1,800 metres above sea level and the Typica and Bourbon varieties predominate. The arrival of coffee plants can be traced back to 1760, from the city of Guayaquil to Lima. The inter-Andean valleys and the high jungle of Peru proved to be a favourable terrain for coffee. The altitude, heat and sufficient humidity of these areas meant that by the end of the 18th century coffee had been positioned in the high semitropical jungle of Huanuco, Moyabamba, Cusco and Jaén, to satisfy the growing local market.
Peruvian coffees are grown high up in the Andes Mountains. This exceptional altitude creates a coffee with a bright effervescent sparkle, smooth sweetness and a pleasant medium body. Peru is an excellent origin for organic coffees, due to the hard work of a handful of exporters / importers to bring farms and mills up to organic standards.
Almost 70% of the total coffee production in Peru comes from the northern part of the country. Cajamarca and Chirinos are the two areas of close attention in Fair Trade coffees and micro-batch separation programs. Since 2010, Peru has been one of the main producers of Arabica coffee. It is often ranked fifth in the world for production and export of Arabica. The remoteness of the coffee plantations and the incredibly small size of the average farm has largely prevented the differentiation of origin coffees (single farm coffees) which has allowed the development and commercialization of micro-lots in other growing regions, but as everything else in Specialty Coffee, this is changing rapidly.
The country's lush highlands and good traditional varieties offer the potential for growers to overcome obstacles of limited infrastructure and market access, and as production increases, we are more likely to see those kinds of advances.
7 € – 28 €
Free shipping from 40€ purchase